We are a group of rheumatologists specialising in all aspects of rheumatic and autoimmune conditions, including: rheumatoid arthritis, ankylosing spondylosis, psoriatic arthritis, Sjögren's syndrome, polymyalgia rheumatica, temporal arteritis, gout, systemic lupus erythematosus, vasculitis, scleroderma.
Dr. Simon Burnet (MBBS, FRACP)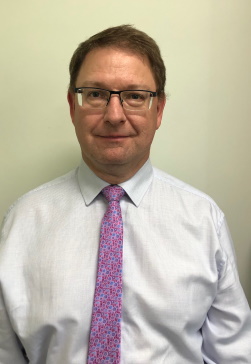 Simon Burnet is a Consultant Rheumatologist who founded RheumatologySA in 2004 at 332 South Terrace, Adelaide. He also consults at The Queen Elizabeth Hospital, Woodville Road, Woodville. He also conducts regular country rheumatology clinics in Angaston and Crystal Brook and supervises the training Rheumatology Registrars in both his public and private clinics. Dr Burnet is the current Chair of the Regional Rheumatology Committee of the Australian Rheumatology Association. He was the Medical Director of Arthritis SA for ten years and remains active in rheumatology educational programmes for General Practitioners and Allied Health Professionals, hospital trainees and medical students. His clinical interests include the management of rheumatoid arthritis, psoriatic arthritis, ankylosing spondylitis, autoimmune connective tissue disorders, gout, temporal arteritis and polymyalgia rheumatica.
Associate Professor Maureen Rischmueller (MBBS, FRACP, CCPU (Rheumatology))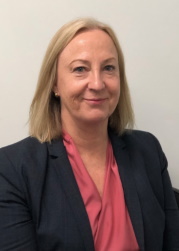 Maureen Rischmueller is a Staff Rheumatologist at The Queen Elizabeth Hospital, Visiting Medical Specialist at Royal Darwin Hospital, and Clinical Associate Professor at the University of Adelaide. She consults on all rheumatologic disorders, with an interest in autoimmune rheumatic diseases including rheumatoid arthritis, primary Sjögren's syndrome, systemic lupus erythematosus, myositis, and other inflammatory disorders such as psoriatic arthritis, polymyalgia rheumatica, vasculitis, and gout. With Dr Simon Burnet, she runs a large rheumatology clinical trials unit at TQEH which conducts numerous industry-sponsored clinical trials across these indications. She is patron of the Arthritis SA Lupus/Scleroderma/Sjogren's Support Group, co-chair of the international Sjogren's syndrome special interest group (OMERACT), and member of the European League Against Rheumatism Sjogren's Syndrome Taskforce, International Sjogren's Syndrome Genetics Consortium, Arthritis Genomics Recruitment Initiative in Australia, Australian Scleroderma Interest Group Scientific Advisory Committee, Australian Lupus Registry and Biobank Steering Committee, and Australian Musculoskeletal Ultrasound Interest Group. She is a Senior Examiner for the Australian Medical Council.
Dr. Sajini Basnayake (MBBS, FRACP)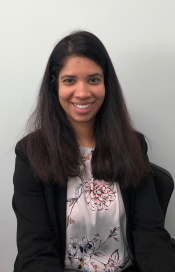 Sajini Basnayake is a Consultant Rheumatologist dedicated to treating people with a wide range of rheumatic conditions; she has a particular interest in inflammatory arthritis (Rheumatoid arthritis, Psoriatic arthritis, Gout) and inflammatory myopathies. She completed her specialist Rheumatology training (FRACP) in Adelaide, having obtained her primary medical degree from the University of Colombo, Sri Lanka. Since then she has worked in London, United Kingdom with exposure to Rheumatology and completed her specialist training in Adelaide in 2013, before joining RheumatologySA as a Consultant Rheumatologist. She also has experience in Musculoskeletal Ultrasound. She consults at RheumatologySA on Tuesdays, Wednesdays and Thursdays and in Angaston every second month on a Friday.
Associate Professor Julian McNeil (MBBS, FRACP, FRCP, PhD)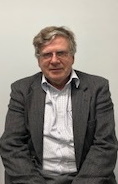 Julian McNeil completed his undergraduate degree at the University of Adelaide and trained in Rheumatology at the Queen Elizabeth Hospital and the Royal Adelaide Hospital. He did a PhD in joint biology through the University of Adelaide pathology department. He completed a post doctorate fellowship at the University of Illinois, Chicago on a Fulbright post-doctoral fellowship. He was a senior lecturer in Medicine at the Department of Medicine, University of Adelaide, 1988-1995 and Associate Professor of Medicine at Modbury Hospital until 2017. He is currently the Head of Rheumatology Unit at NALHN with clinics at the Modbury and Lyell McEwin Hospitals. His interests in adult rheumatology include the treatment of inflammatory joint disease and the musculoskeletal manifestations of diabetes mellitus.
Dr. Kimberley Ting (MBBS, FRACP)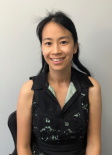 Kimberley Ting graduated from Flinders University in 2008, and completed her physician and rheumatology training in 2015. She has worked in both clinical and research roles at the RAH, TQEH and FMC. She enjoys all aspects of rheumatology, with an interest in inflammatory arthritis and autoimmune disease, alongside academic interests in giant cell arteritis and gout.
Dr. David Bursill (MBBS, FRACP)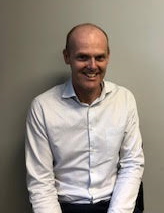 David Bursill completed his medical training in 2000 at the University of Adelaide. He has previously worked as a general practitioner, during which time he developed an interest in the field of rheumatology. He became a Fellow of the Royal Australasian College of Physicians in 2017 and is a qualified Rheumatologist. In addition to his clinical work, David is actively engaged in research. In 2017 he completed a research fellowship at the University of Auckland and is involved in ongoing research in the area of crystal arthritis. David enjoys all aspects of rheumatology and has extensive experience in the management of medical patients. Dr. Bursill also consults at the Stirling Hospital.
Dr. Nieves (Bess) Marie Leonardo (MD, FRACP)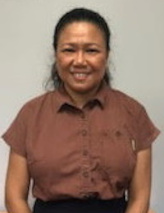 Nieves (Bess) completed dual training in Rheumatology and Acute and General Care Medicine. She worked as a General Resident Medical Officer at the Royal Adelaide Hospital in 2008 before Basic Physician Training at Lyell McEwin Hospital in 2011. She worked in all the major hospitals in South Australia during her advance training in Adult Medicine. She has special interest in inflammatory arthritis and connective tissue diseases. She speaks both English and Tagalog. Dr Leonardo also visits Mt. Gambier and Naracoorte once a month.
We offer a Rheumatology Registrar clinic (under the supervision of Drs Burnet and Julian McNeil) once a week which is a bulkbill clinic at the South Terrace rooms. This may offer earlier access for clinical assessment and management of patients.